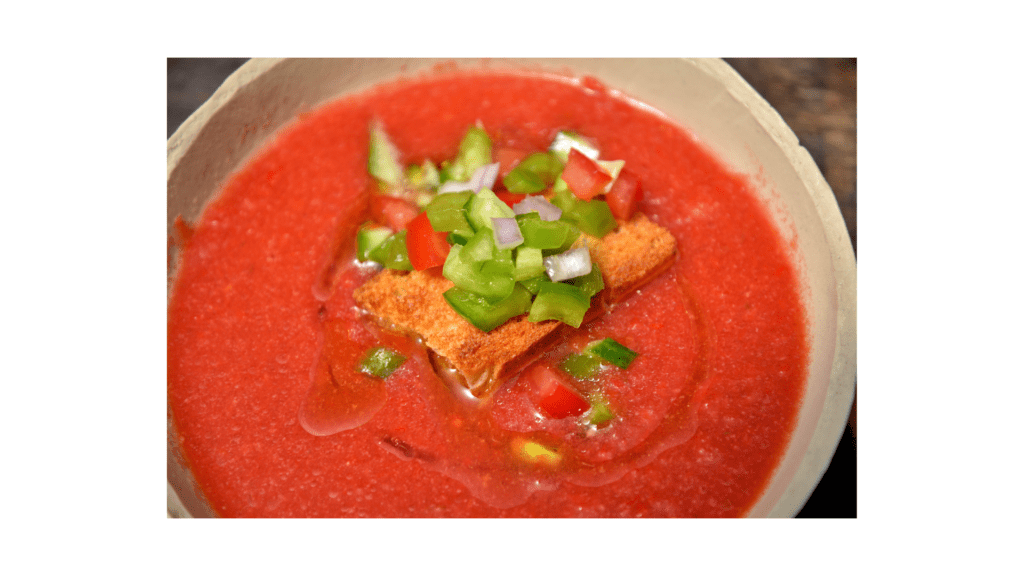 As soon as the tomatoes turn ripe on the vine, it's time to make gazpacho! Refreshing and so very flavorful. Toss all of the fresh summer ingredients in a blender and that's all it takes to make this delightful soup. It will keep in the refrigerator overnight, so you can make it a day ahead. Enjoy my favorite summer gazpacho recipe: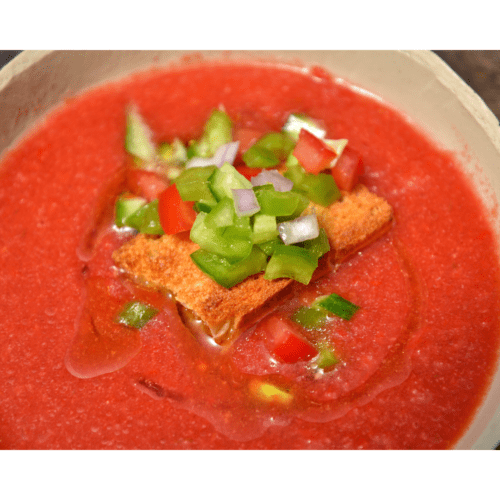 Summer Gazpacho
Ingredients
1

red bell pepper, charred, peeled and seeds removed, cut into quarters

2

pounds

fresh tomatoes, cored and cut into quarters

2

1/2 inch thick slices crusty white bread, toasted and torn into small pieces

1

garlic clove, chopped

2

tablespoons

Clark and Hopkins Chesapeake Bay Artisan Pepper Sauce

available on-line

5

teaspoons

sugar

1

tablespoon

white wine vinegar

2

teaspoons

salt

1/2

teaspoon

freshly ground black pepper

1/2

teaspoon

smoked paprika

1/2

cup

extra-virgin olive oil

1/4

cup

heavy cream

garnish: chopped fresh basil, crumbled baked proscuitto chopped cherry tomatoes (assorted colors)
Instructions
Place red bell pepper, tomatoes, bread, garlic, pepper sauce, sugar, white wine vinegar, salt, pepper and smoked paprika in a blender container. Blend on medium-high speed until ingredients are smooth and well blended.

With the motor running, gradually stream in oil and blend until emulsified.

Transfer soup into a container and cover tightly. Chill for 2 hours or overnight.

To serve: garnish with chopped fresh basil, baked proscuitto and chopped cherry tomatoes.