Sabayon is a lovely creamy dessert that is much easier to make than it looks. It is delightful served with fresh fruit, especially oranges and berries. I like to serve my sabayon in small fancy parfait glasses with white chocolate truffles.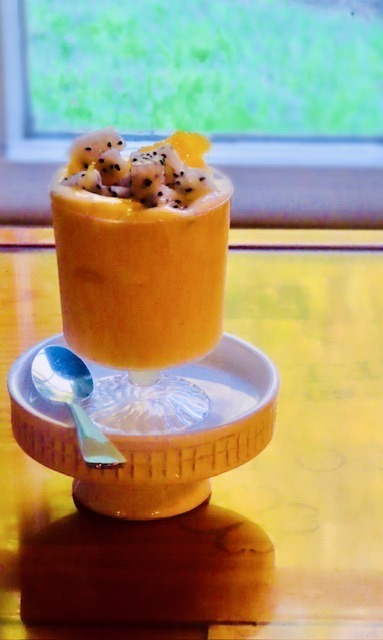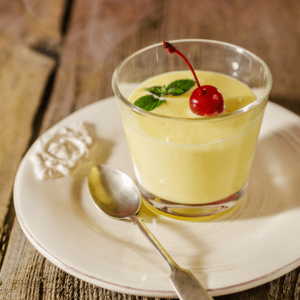 Orange Sabayon
Ingredients
5

large egg yolks

pinch

salt

1/4

cup + 2 tablespoons

sugar

1/2 cup

Sauternes wine

1/2

cup

freshly squeezed orange juice (no pulp)

3/4

cup

heavy cream

2

teaspoons

freshly squeezed lemon juice

garnish: fresh navel orange segments and (optional) cubes of peeled dragon fruit
Instructions
Place ice cubes in a large metal bowl and set aside.

Fill a medium saucepan with 2 inches of water. Set over medium heat and bring to a simmer.

In a large stainless steel bowl, whisk together egg yolks, salt and sugar until very pale. Add sauternes wine and orange juice.

Place bowl over a pan of simmering water and whisk until mixture has thickened and has tripled in volume, 8 to 10 minutes.

Remove mixture from heat and immediately transfer to ice bath. Whisk until chilled.

In a large mixing bowl, mix whipping cream with electric mixer until soft peaks form. Add lemon juice and stir.

Fold the whipped cream into the chilled sabayon.

Portion into pretty glass bowls and garnish with orange segments and (optional) dragon fruit cubes. Fresh strawberries or raspberries may be substituted for the oranges and dragon fruit garnish.