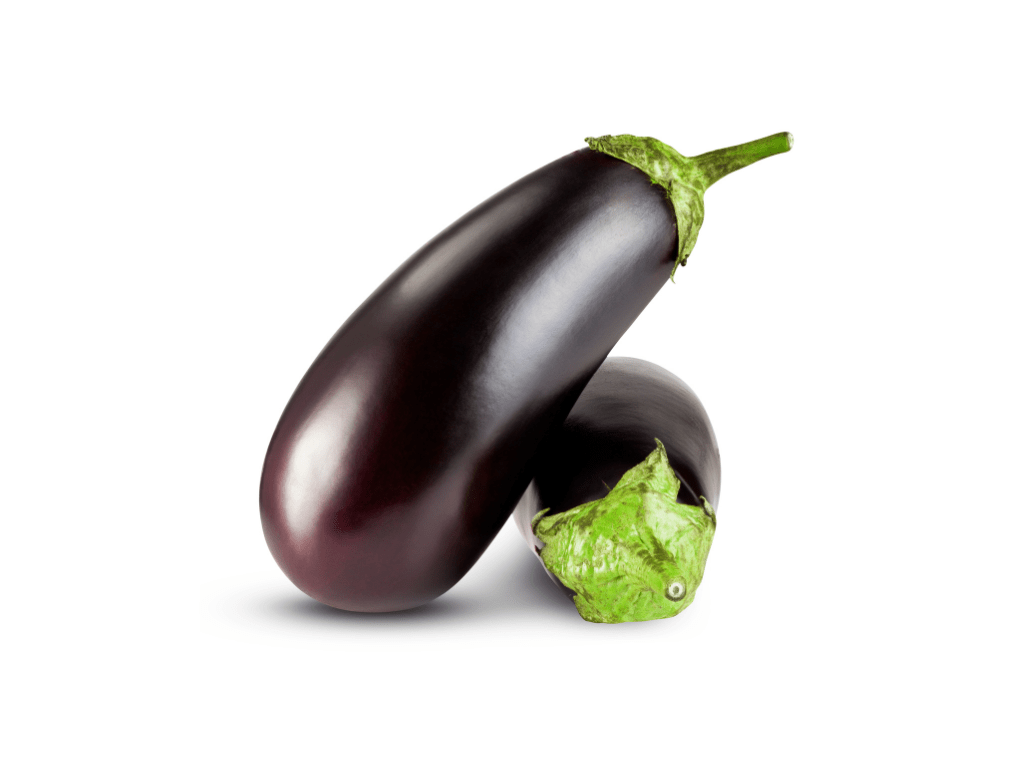 August is Eggplant season and one of our favorite ways to prepare these gorgeous purple-skinned aubergines is in eggplant dip. A bit spicy with creamy goat cheese and crunchy toasted pine nuts. It's the one dip my husband requests over and over again.
I served my eggplant pâté with Keya's Bombay Chips. The Indian masala blend spice on the chips is the perfect pairing with eggplant. Eggplant is very popular in Indian cuisine.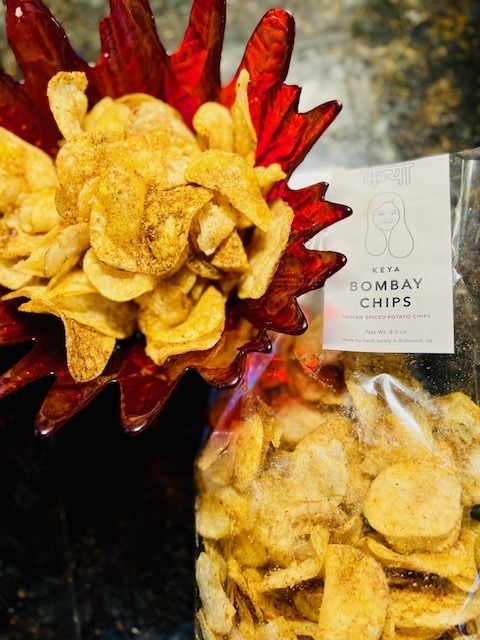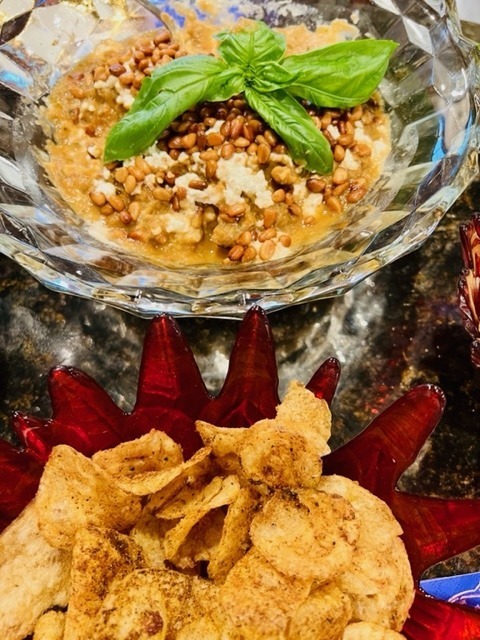 Eggplant Pâté
Equipment
1 Blender or food processor
Ingredients
1

cup

pureed eggplant

Cut eggplant in half horizontally and roast in oven. Scoop out eggplant pulp and discard eggplant shell. For one cup of eggplant puree you will need two eggplants.

1

red bell pepper, cored, roasted, peels and pureed.

To roast red bell pepper: place cored pepper under oven broiler. Broil on all sides until blackened. Place pepper in a brown paper bag, close the bag and allow the pepper to cool. Remove the pepper from bag and scrape off the peel with a sharp knife. Cut pepper in half and remove seeds, rinse gently with water to remove all seeds.

1

tablespoon

butter

2.25

ounces

pine nuts

1

tablespoon

fresh oregano, finely chopped

12

fresh basil leaves, finely chopped

1

tablespoon

balsamic vinegar

1

tablespoon

olive oil

1 1/2

teaspoons

Peri-Peri sauce

1

tablespoon

tomato paste

3

ounces

goats milk cheese

Keya's Bombay Chips or Firehook Mediterranean Baked Crackers – sea salt variety or your favorite flat bread crackers for serving

Fresh basil leaves for garnish.
Instructions
Melt butter in small saute pan. Add pine nuts and saute over medium-low heat, stirring constantly (watch carefully because pine nuts will burn easily) until pine nuts begin to brown. Remove from heat and set aside.

Place the eggplant puree, red pepper puree, oregano, basil leaves, balsamic vinegar, olive oil, Peri-Peri sauce and tomato paste in a blender or food processor. Blend until all ingredients are combined and the mixture has a relatively smooth consistency. If the mixture is too thick to blend, add a little more olive oil.

Place half of the eggplant mixture in a small serving dish. Crumble the goat cheese over the eggplant mixture. Top the goat cheese with the other half of the eggplant mixture. Top the eggplant mixture with the pine nuts. Garnish with a few fresh basil leaves.

Serve with Keya's Bombay Chips or flatbread crackers.