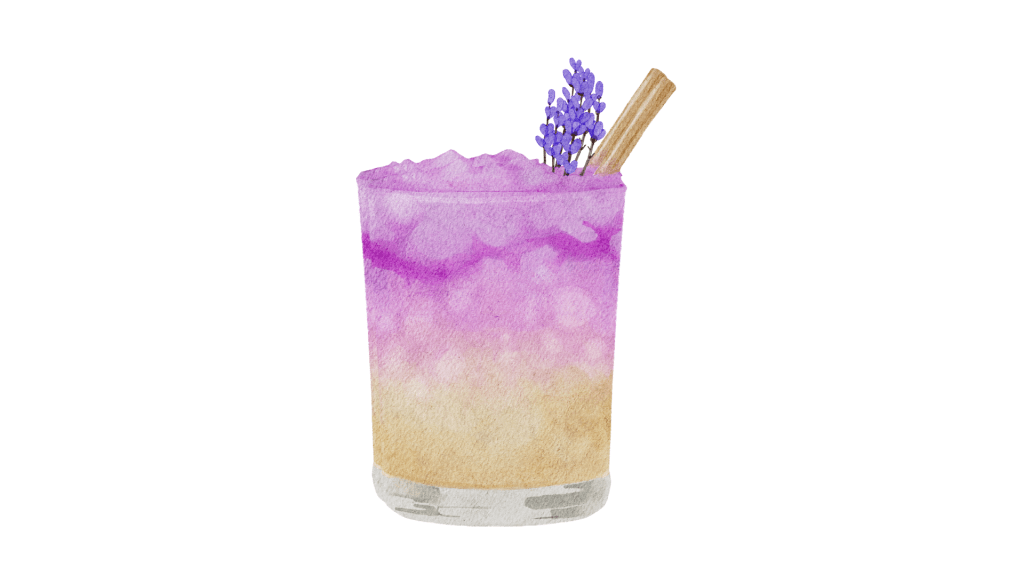 Empress 1908 Gin is a beautiful indigo blue in the bottle and when it is mixed with tonic or citrus, it turns pink. Please visit my Instagram: biscuits.n.bubbly to see this cocktail magic happen.
Here's a classic gin and tonic recipe to get the party started and see the color transformation!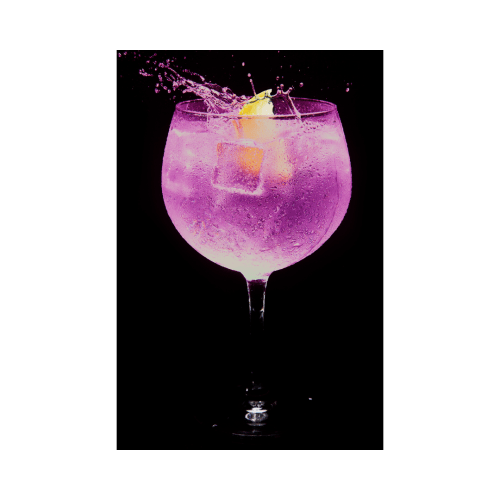 Pretty In Pink Gin and Tonic
Ingredients
2

ounces

Empress 1908 Gin

4 – 6

ounces

Q Tonic Water (to taste)

Lime wedge and strawberry for garnish
Instructions
In a highball glass filled with ice cubes, pour in gin and top with tonic water.

Stir gently to combine. Garnish with lime wedge and strawberry.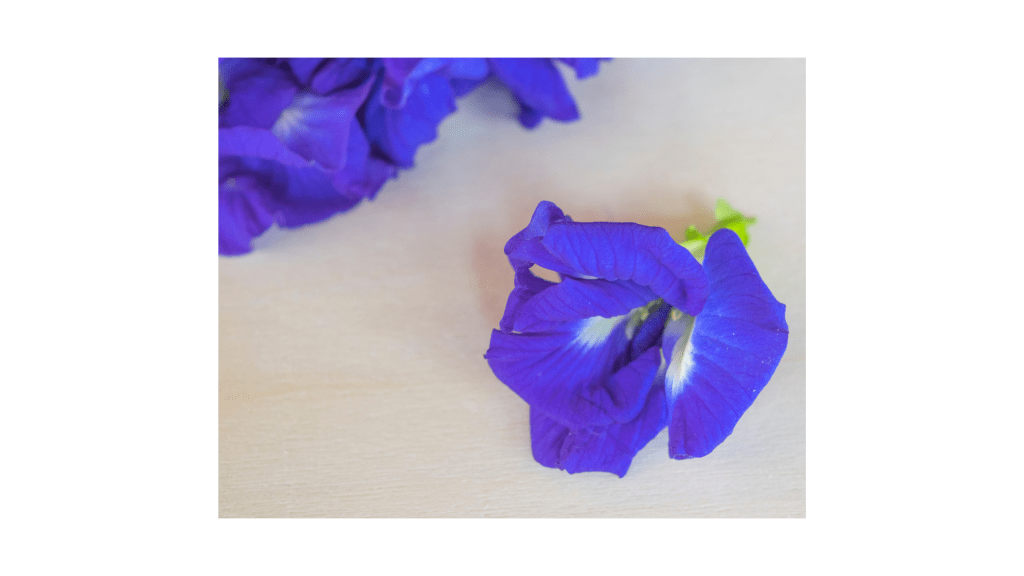 What makes Empress 1908 gin such a beautiful indigo blue color? Butterfly Pea Flowers. The flowers give the gin its gorgeous indigo hue and imbues the gin with a distinctive earthy note that balances traditional citrus notes.
Empress 1908 gin has lots of lovely botanical flavors including juniper, grapefruit peel, coriander seed, cinnamon bark, rose petal, ginger root and butterfly pea flower. Such a lovely sip!
You can find some of my favorite Empress 1908 Gin Cocktails on their website including Strawberry Basil Smash Cocktail (strawberries, Empress 1908 Gin, fresh basil, lime juice and soda water), Frozen Bee's Knees (Empress 1908 Gin, honey and lemon juice, garnished with honey comb), and an Empress Lavender Lemonade (lavender honey syrup, homemade lemonade and Empress 1908 Gin).
To make an Empress 1908 French 75 cocktail, simply substitute Empress 1908 Gin for the gin in my French 75 cocktail and garnish with fresh blueberries.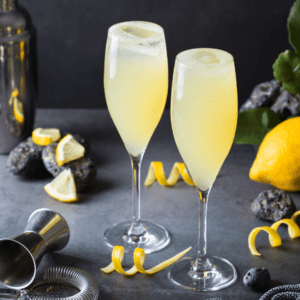 Classic French 75
Ingredients
1 to 2

ounces

gin

1

teaspoon

simple syrup

1/2

ounce

freshly squeezed lemon juice

4

ounces

Champagne

Lemon twist

for garnish
Instructions
In a cocktail shaker filled with ice cubes, pour the gin, simple syrup, and lemon juice. Cover and shake vigorously. Place a few small ice cubes in a chilled Champagne flute. Strain the cocktail into the Champagne flute. Top with Champagne. Garnish with lemon peel twist.