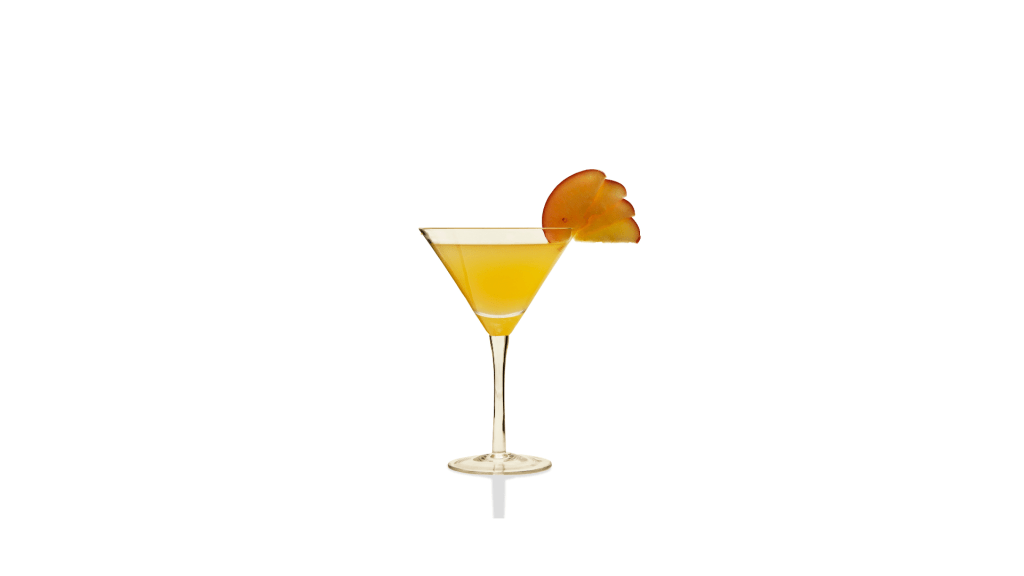 When peaches are in season I want to make everything peaches! I live in Virginia and I know that just like tomatoes, there will be an abundance of peaches in July and August and then they will quickly disappear in September. So I am celebrating everything peach these days! Here are two of my favorite peach recipes – a peach martini cocktail and some lovely peach prosciutto appetizer spoons.
Please visit my instagram to see how I make these fun peachy recipes. Click here.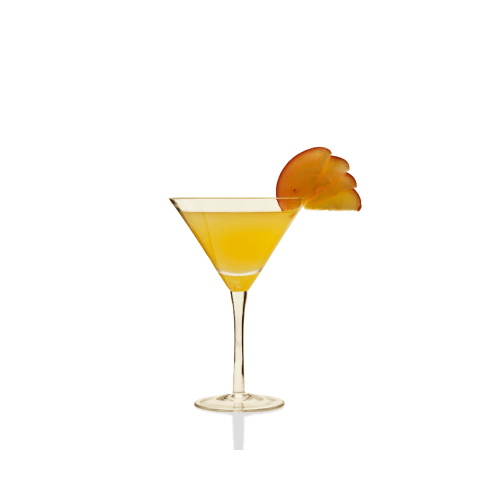 Peachtini Cocktail
Chill martini glass in freezer while making your peachtini.
Ingredients
6

peeled ripe peach slices

1

ounce

peach schnapps

1

ounce

Ketel One Botanical Peach and Orange Blossom Vodka

1/2

ounce

triple sec

1/2

ounce

fresh lime juice

Garnish: fresh peach slice
Instructions
Cut peach slices into tiny pieces and place in cocktail shaker. Muddle peach pieces with a muddler until almost liquefied.

Place the peach schnapps, vodka, triple sec and lime juice in the cocktail shaker with muddles peaches. Add ice and shake vigorously. Strain into a chilled martini glass. Garnish with a peach slice.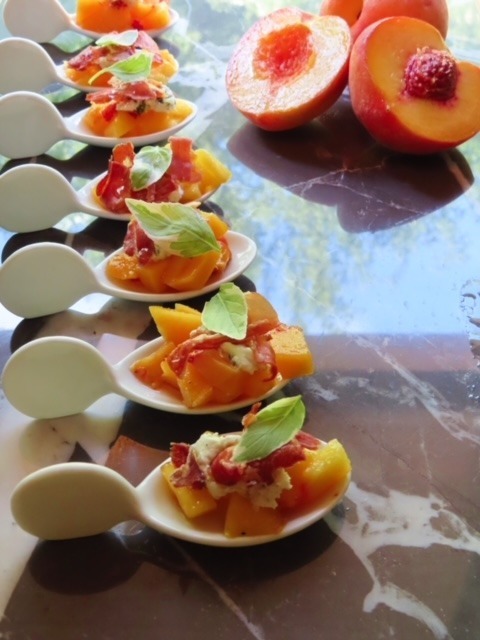 To make the Peach Prosciutto Appetizer Spoons:
You can purchase china appetizer spoons on Amazon.com or purchase disposable appetizer spoons at your local party supply store.
Make balsamic glaze (or purchase at grocery store) by placing 1 cup balsamic vinegar in a saucepan. Add 1/4 cup light brown sugar. Stir to combine. Heat over medium-low heat for about 5 minutes. Mixture will start to thicken. Remove from heat and allow to cool. Do not cook the balsamic vinegar mixture too long because it will start to caramelize and get hard if cooked too long. I like to use white balsamic vinegar for this recipe.
Bake prosciutto: Place slices of prosciutto on a baking pan with a rack. Preheat oven to 350 degrees Fahrenheit. Bake prosciutto for approximately 7 – 10 minutes or until prosciutto is crispy. (Watch carefully so it does not burn. Remove from oven and allow to cool. Crumble prosciutto.
Cut peaches in half, remove pit and peel. Chop peaches into tiny pieces. Place a spoonful of chopped peaches in each of the appetizer spoons.
Top peaches with a small scoop (I use a small melon baller) of Allouette Garlic and Herb Cheese on top of the peaches.
Top cheese with crumbled prosciutto and drizzle with a small spoonful of balsamic glaze (about 1/4 teaspoon).
Garnish each spoon with a tiny fresh basil leaf.
Cover and refrigerate until ready to serve.