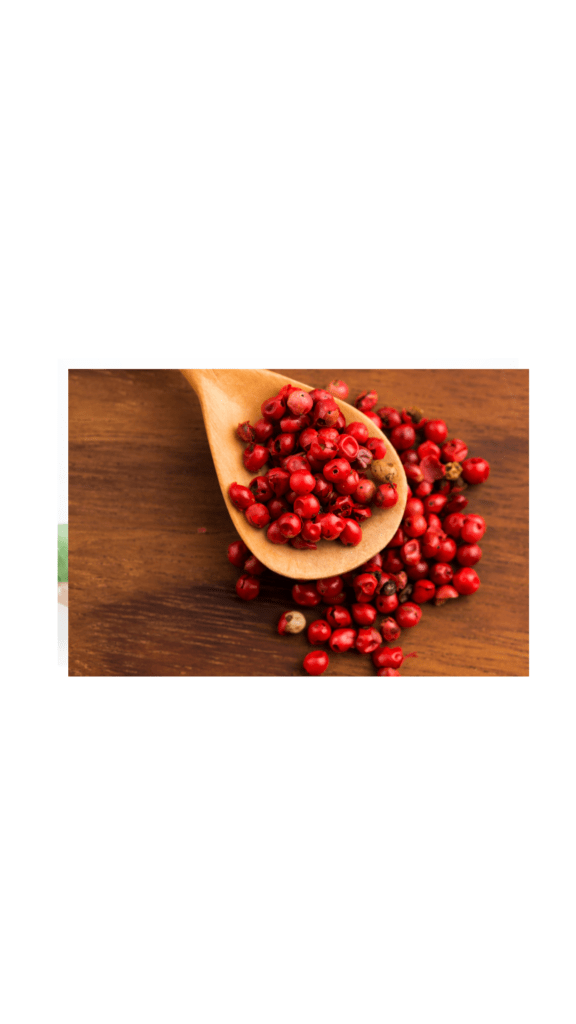 One of the spices I use the most often is pink peppercorns. Although they look like black peppercorns, pink peppercorns are not pepper at all. They're actually the ripe berries of the Peruvian (schinus molle) and Brazilian (schinus terebinthifolius) pepper trees. They have a bit of citrusy chili flavor.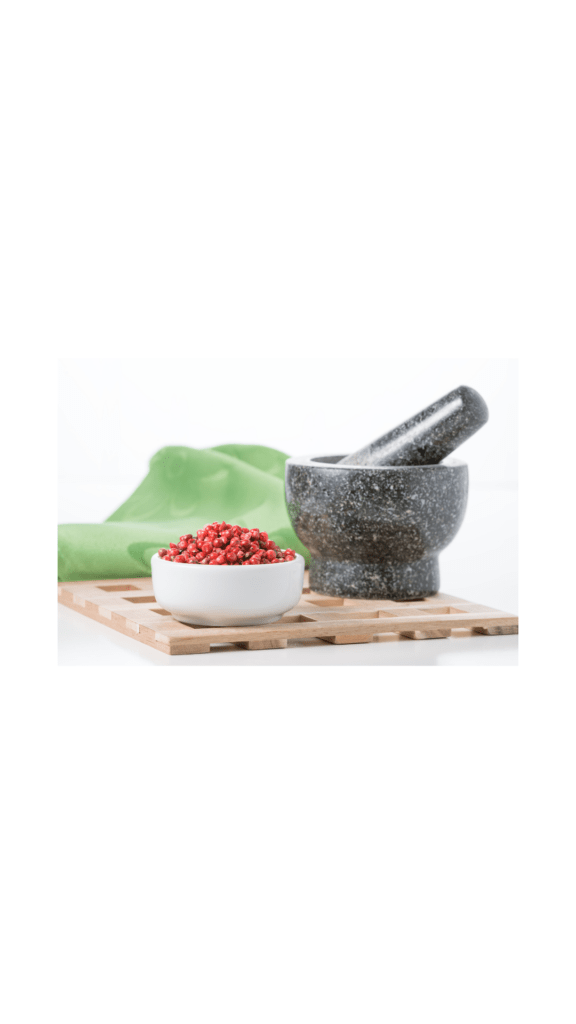 Do not put pink peppercorns in your peppercorn grinder. They are berries, so they will just smush up and clog your grinder. Use a mortar and pestle instead to grind pink peppercorns.
Here's some links to some of my favorite recipes featuring pink peppercorns:
Cocktail!
Paloma with Pink Peppercorn Salt
Entrée
Skillet Steak with Pink Peppercorn Butter
Dessert!
Chocolate Bark with cashews, raisins and pink peppercorns
Cheers! Becky