Valentine's Day is Champagne Day! The perfect time to share a bottle of special bubbly with your love. Champagne can be pricey but there are lots of lovely sparkling wines that will fit within your budget. Visit your local wine stores to find a wide variety of sparkling treasures. Here are a few of my favorites: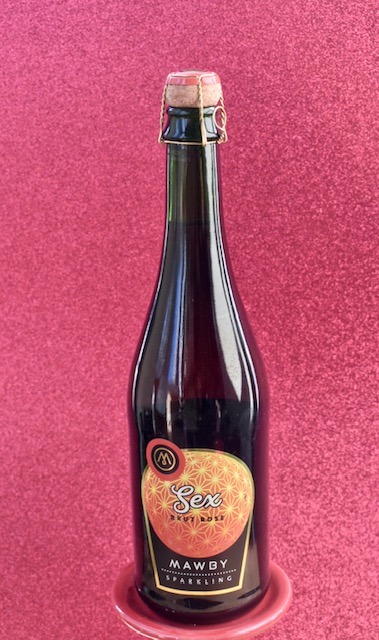 Sex is a fabulous rosé sparkling wine, full of Michigan cherry flavor. Wonder how Sex got its name. Click HERE to find out the amusing story! $18 range.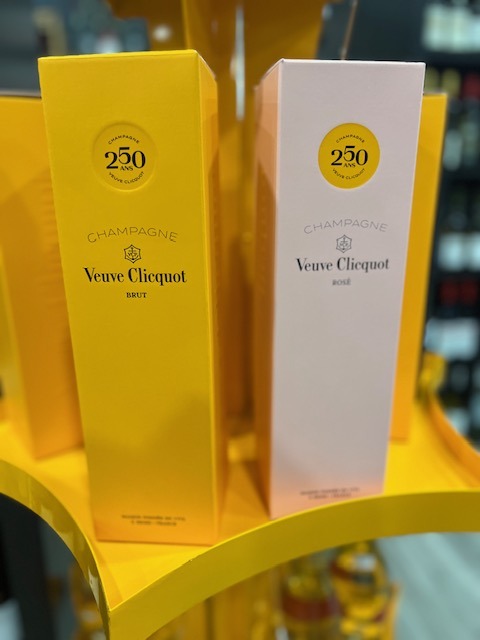 Veuve Clicquot is "So Clicquot", easily recognizable as a classic champagne in its "Clicquot yellow" box. Veuve Clicquot Rosé is perfect for Valentine's Day. Pinot Noir dominant with expressive aromas of strawberry. Full-bodied and fresh. $100 range.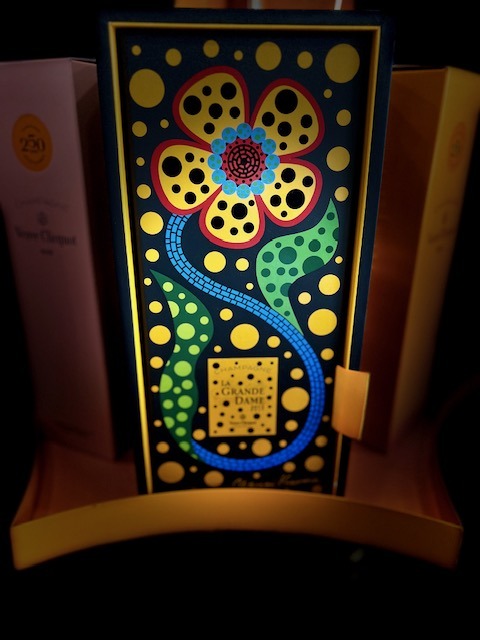 Veuve Clicquot La Grande Dame pays homage to a very great lady in the Champagne world, Madame Clicquot. Smooth and silky, 90 percent Pinot Noir and 10 percent chardonnay. Jasmine and honeysuckle on the nose with nuances of apple, pear and peach. Notes of dried apricot, hazelnuts and honey. Exquisite.
The box design was created by the iconic Japanese artist, Yayoi Kusama. The opulent flower symbolizes vital energy, love and celebration of life. The polka dots, Yayoi Kusama's signature patterns are reworked like champagne bubbles to embody La Grande Dame.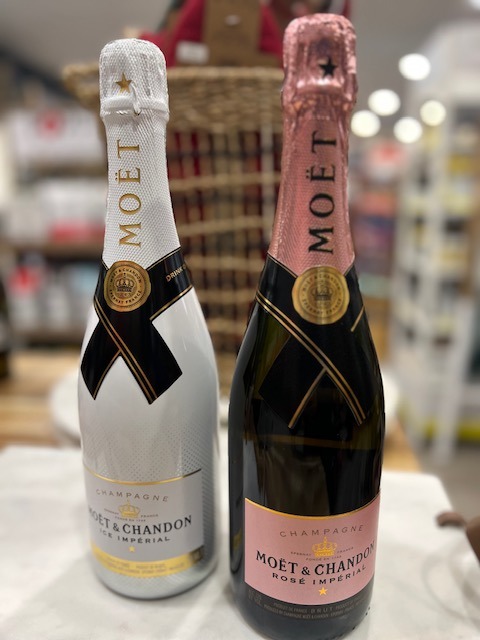 If you are spending Valentine's Day in a sunny romantic climate, take along a bottle of Moet & Chandon Ice Imperial. This fun bubbly was created to be enjoyed over ice. Bright tropical fruit aromas with notes of caramel and quince jelly combine with refreshing acidity of grapefruit and ginger. $100 range.

A delightful and affordable sparkling wine from France. Aimery De Limoux Rosé Crémant Brut is available in the $18 range. 65 percent Chardonnay, 25 percent Chenin and 10% Pinot Noir. Dry and festive, with notes of pomegranates, cassis, vanilla bean and crisp apple. Lots of fun bubbles dancing in the glass!
Happy Valentine's Day!