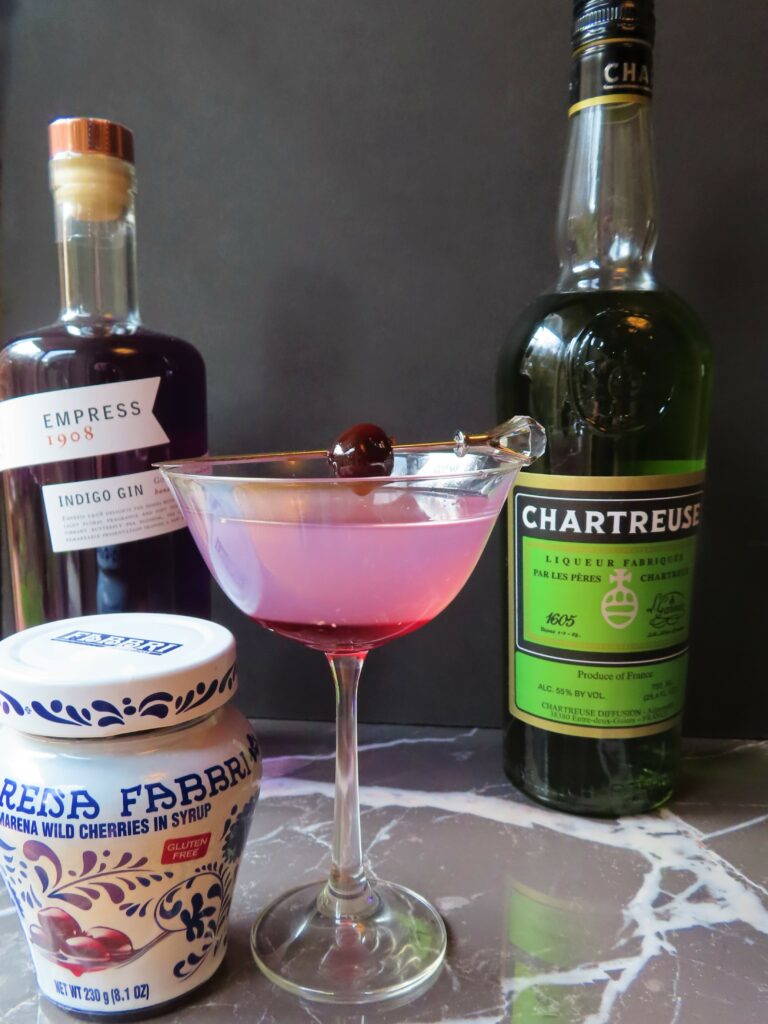 The Last Word Cocktail is traditionally made with gin. I dressed it up by making it with my favorite gin – Empress 1908. Empress is inspired by the legendary Fairmont Empress Hotel in Victoria, British Columbia This gin is a gorgeous indigo blue gin which changes color to a pretty soft pink when citrus is added. Empress gets it's beautiful indigo blue color from and exotic herb, butterfly pea blossom.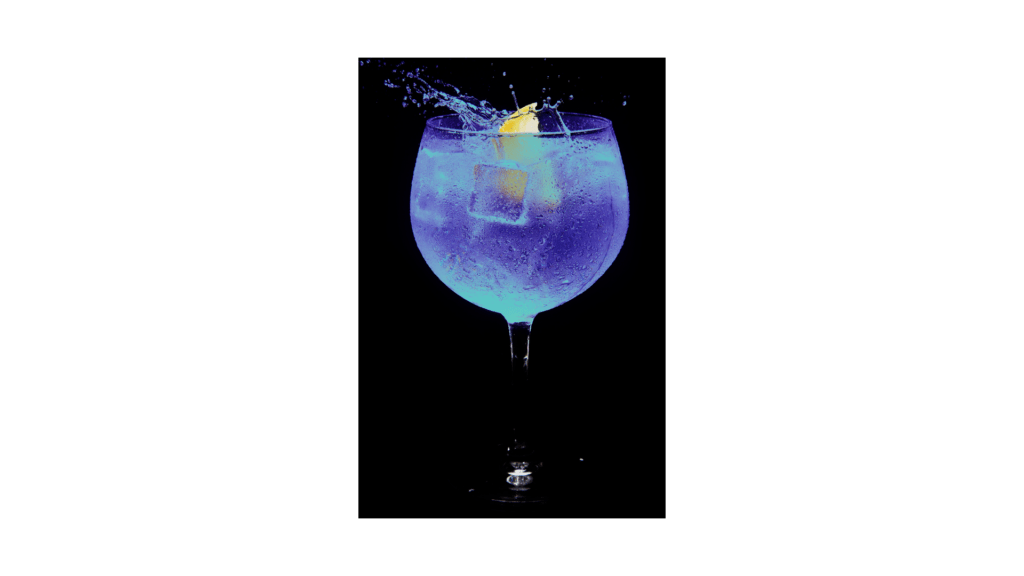 The Last Word Cocktail also includes Green Chartreuse. Chartreuse is a French herbal liqueur based on wine first produced in 1737 by Carthusian monks. It is available as a green and yellow expression. Green and Yellow Chartreuse are not only different in color but also vary in taste and alcohol content.
Green Chartreuse is by far the more common of the two versions. It's an ingredient that one can find in various cocktail recipes as it increases complexity and brings a light sweetness.
The secret formula supposedly includes as many as 130 herbs, plants, flowers, and spices.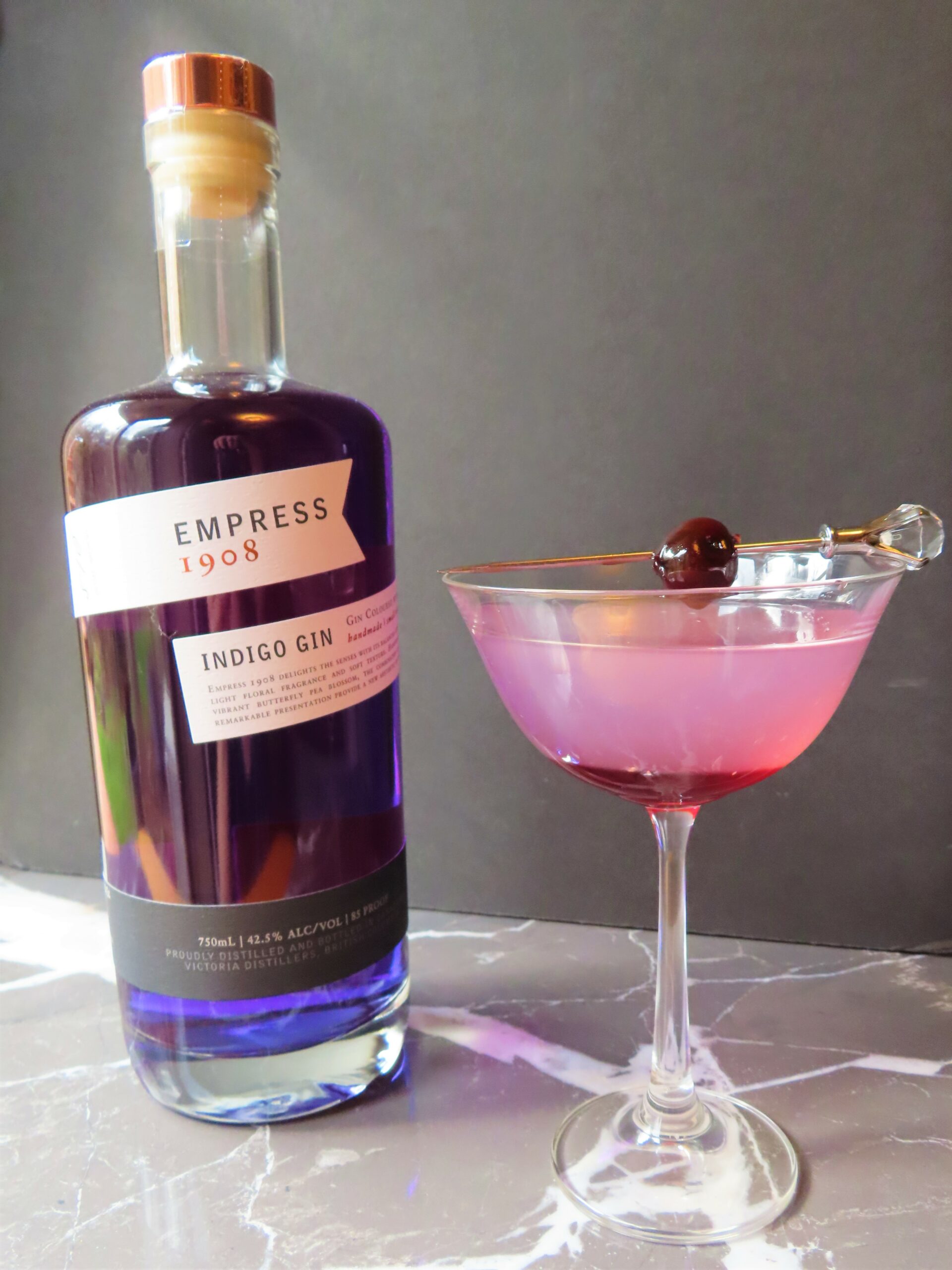 Empress 1908 The Last Word Cocktail
Ingredients
3/4

ounce

Empress 1908 Gin

3/4

ounce

green Chartreuse

3/4

ounce

Luxardo Maraschino Liqueur

3/4

ounce

fresh lime juice

Garnish Fabbri Amarena Cherry and Amarena cherry juice
Instructions
Place the gin, green chartreuse, maraschino liqueur and lime juice into a cocktail shaker with ice. Cover and shake vigorously.

Strain into a chilled Nick and Nora glass.

Pour approximately 1 teaspoon Amarena cherry juice into the cocktail. Garnish with an Amarena cherry on a cocktail pick.