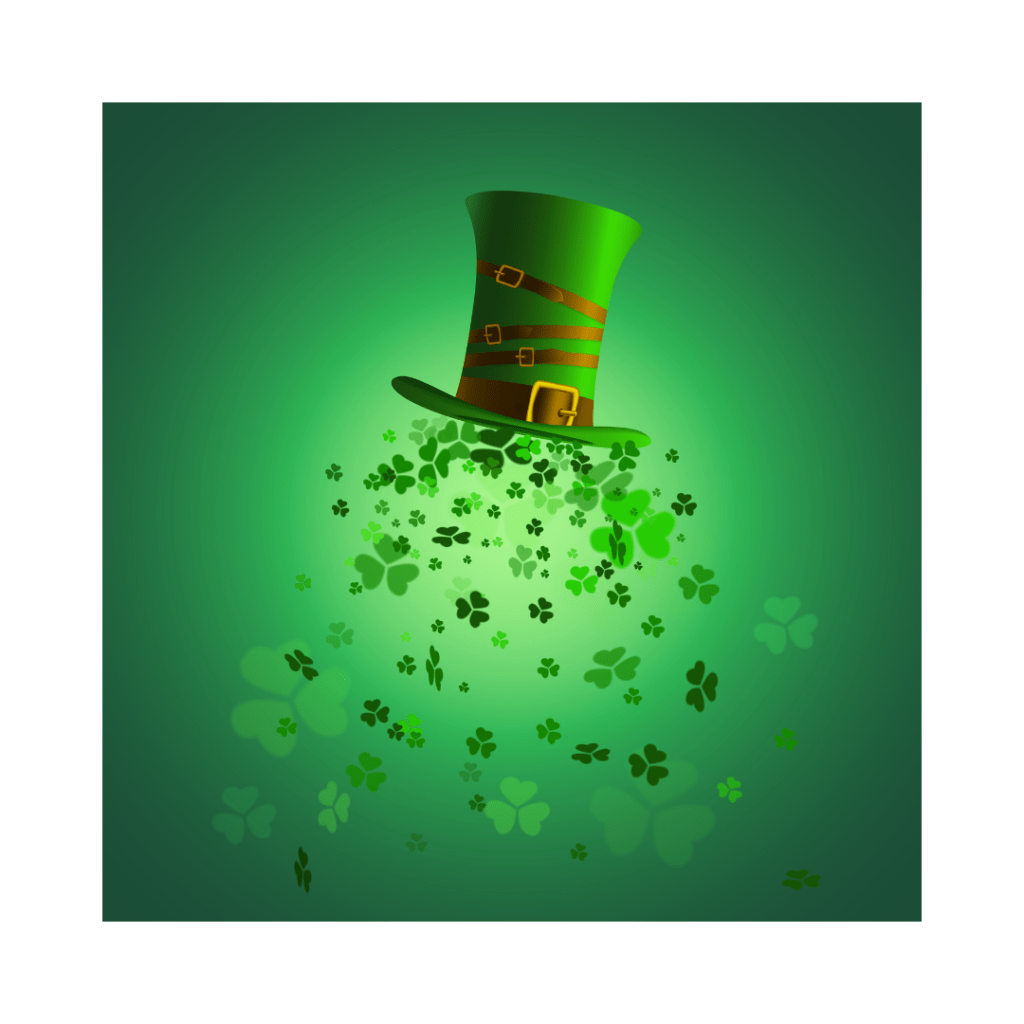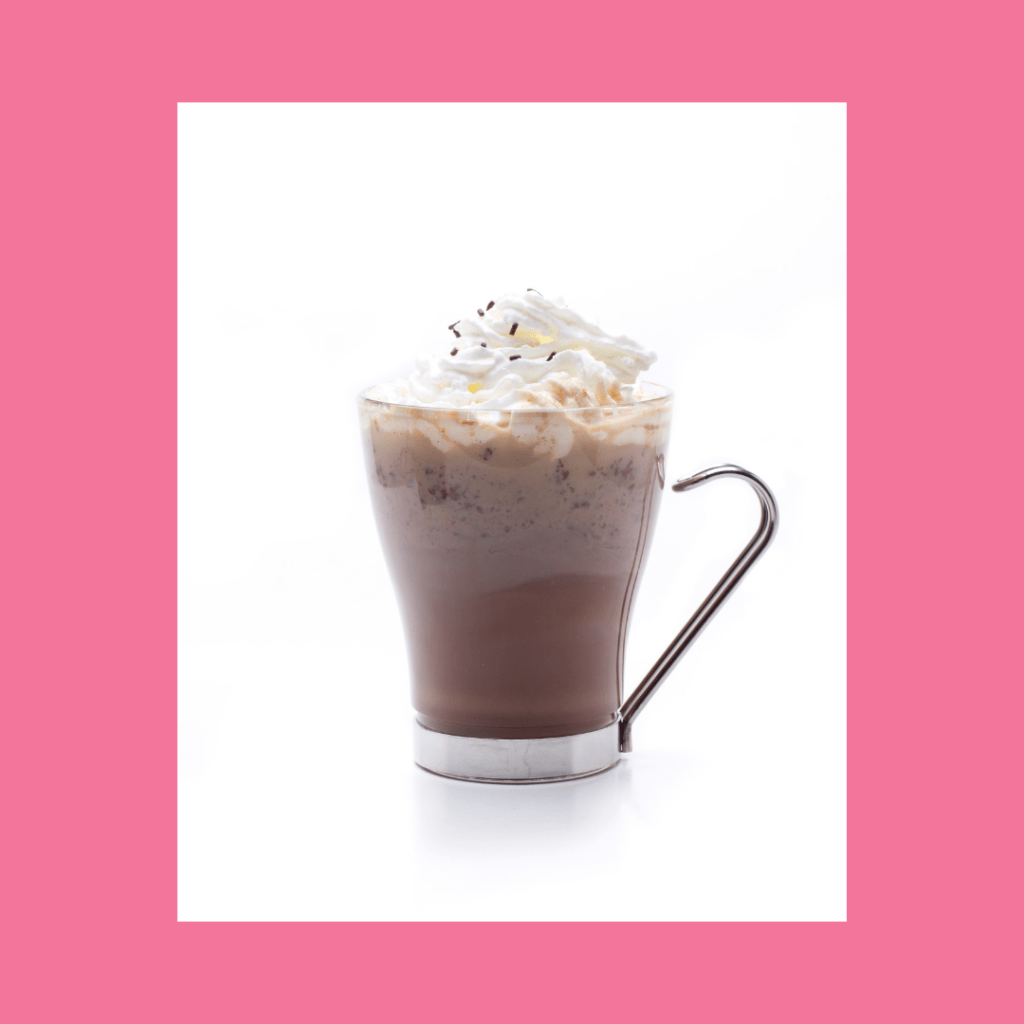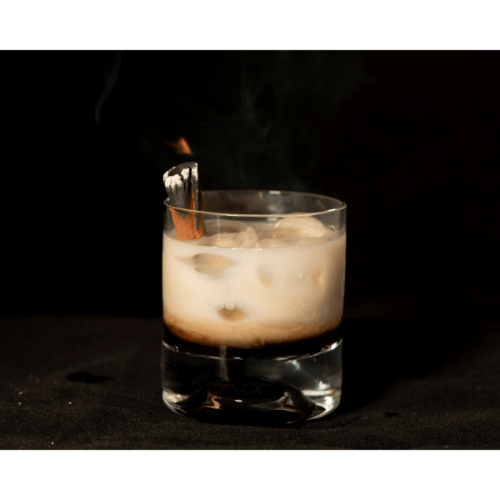 Homemade Bailey's Irish Cream
Ingredients
1 2/3

cups

Irish Whiskey

1

14 ounce can

sweetened condensed milk

1

cup

heavy cream

2

tablespoons

chocolate syrup

2

teaspoons

vanilla extract or one vanilla bean split in two

1

teaspoon

instant coffee granules
Instructions
Combine all ingredients in a large mason jar. Stir to combine all ingredients.

Cover mason jar and shake well. Place in refrigerator. Bailey's will keep in the refrigerator for up to one month.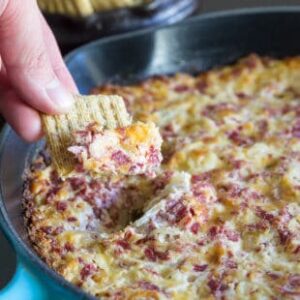 Hot Reuben Dip
Ingredients
1

8 ounce package

cream cheese, softened

8

ounces

cooked corned beef, chopped into small pieces

1

cup

shredded Swiss cheese

1/2

cup

sauerkraut, drained well

1/4

cup

sour cream

1/2

cup

Thousand Island Dressing

1/2

teaspoon

salt

1/2

teaspoon

freshly ground black pepper

Triscuits for serving
Instructions
Preheat oven to 400 degrees Fahrenheit.

Coat a baking dish with vegetable spray.

In a large bowl, combine cream cheese, corned beef, Swiss cheese, sauerkraut, sour cream, dressing, salt and pepper and mix well.

Spread into the prepared baking dish and bake until hot and bubbly, 15 – 20 minutes. Serve with Triscuits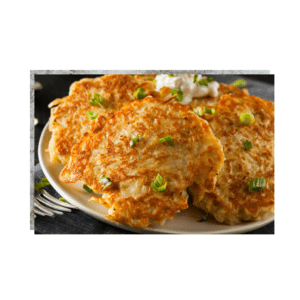 Boxty (Irish Potato Pancakes)
Recipe from "The Kitchen"
Ingredients
4

russet potatoes

4

green onions

3 1/2

teaspoons

salt, divided

2

eggs

1

cup

buttermilk

3/4

cup

flour

1

teaspoon

baking powder

1/2

teaspoon

freshly ground black pepper

4

tablespoons

Kerrygold butter, divided

snipped fresh chives, sour cream and applesauce
Instructions
Peel 2 pounds of russet potatoes. Chop half of the potatoes into 1-inch pieces. Place the potato pieces in a saucepan filled with water. Add 2 teaspoons salt. Wash and trim the scallions and add them to the potatoes. Bring to boil over medium-high heat. Boil under potatoes are tender, about 20 minutes.

Grate the remaining half of the potatoes on the large holes of a box grater. Transfer to a clean kitchen towel and squeeze out as much of the liquid as possible into a large bowl.

Set the grated potatoes aside, still in the kitchen towel. Let the liquid in the bowl sit until the starch settles at the bottom, about 15 minutes.

Separate the yolk from 1 of the eggs (save the egg white for future use) and place in a small bowl. Add the remaining egg and whisk to combine.

When the potatoes are boiled, drain and discard the scallions. Arrange a rack in the middle of the oven and heat the oven to 400 degrees Farhenheit. Fit a wire rack inside a rimmed baking sheet.

Drain the potatoes and discard scallions. Carefully pour off liquid into the bowl, keeping the starchy white residue at the bottom. Add the grated and boiled potatoes. Mash with a potato masher or fork until combined. Pour 1 cup buttermilk over the potatoes.

Place flour in a mixing bowl. Add 1 teaspoon baking powder, the beaten egg and yolk, the remaining 1 1/2 teaspoons salt and 1/2 teaspoon black pepper. Stir until combined.

Heat a large non-stick skillet over medium heat. Add 1/2 tablespoon unsalted butter and swirl the pan to coat. Using a 1/4 cup measuring cup, scoop 3 to 4 portions of the batter into the skillet, spacing them evenly apart.

Lightly flatten each pancake. Cook until brown and crispy on the bottom, about 4 minutes. Reduce the heat if the pancakes are getting too brown too quickly.

Flip the pancakes, add another 1/2 tablespoon of butter, and cook until the second side is brown and crispy, about 4 minutes more.

Transfer pancakes to the prepared baking sheet and carefully wipe the skillet clean. Repeat with the remaining batter and butter. Transfer the baking sheet to the oven and bake until Boxty is cooked through and warm, about 10 minutes. Serve immediately , sprinkled with snipped fresh chives.

Serving suggestion: serve sour cream and applesauce on the side.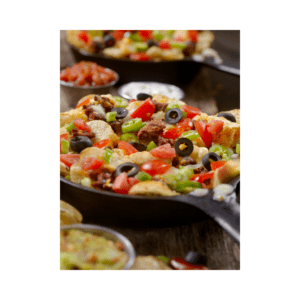 Irish Potato Chip Nachos
Ingredients
1

7.75 ounce bag

kettle style wavy potato chips

2

cups

shredded Monterey Jack Cheese

1/2

cup

shredded sharp cheddar cheese

1/2

cup

cooked, crumbled bacon

1/4

cup

finely chopped green onions

1/3

cup

sour cream

1/4

cup

diced tomato

Gunther's Tomatillo Salsa Verde

available on-line or locally at the Roanoke Natural Foods Co-op
Instructions
Line a baking pan with aluminum foil.

Preheat oven to 350 degrees Fahrenheit.

Spread potato chips on the baking pan.

Sprinkle cheese evenly over the chips, then sprinkle bacon over the top of the cheese.

Bake for approximately 5 minutes or until the cheese is melted.

Top with sour cream, tomato and chives and drizzle with salsa. Serve immediately.