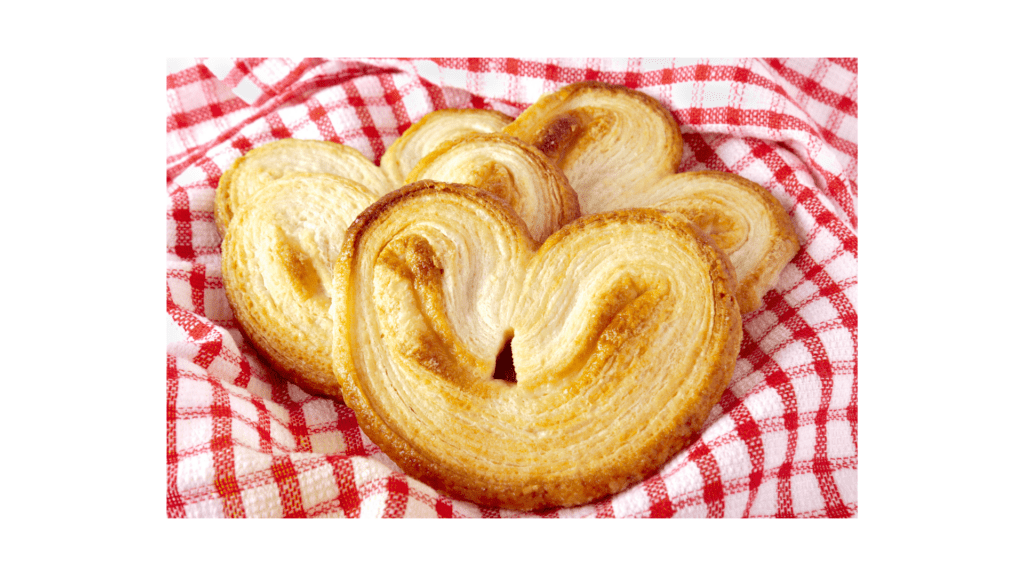 I love to serve palmiers at my cocktail parties because they are so easy to make and they are the perfect accompaniment to sparkling wine. Be sure to use Dufour's puff pastry to make palmiers. Dufour's frozen puff pastry is made with butter while other brands are made with vegetable oil. Makes a huge quality difference in taste and puffiness of the palmiers.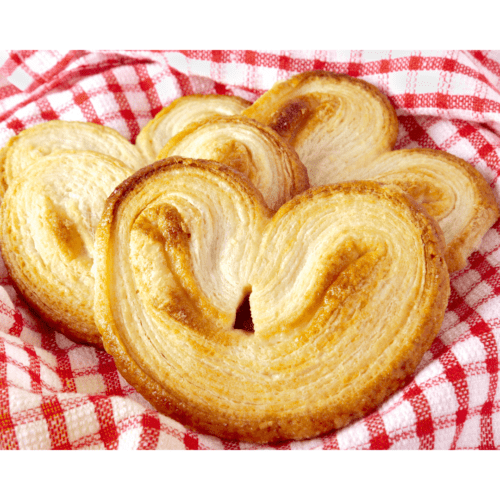 Prosciutto and Gruyere Palmiers
Ingredients
1

14 ounce package

Dufour's frozen puff pastry

available at Fresh Market or on-line

5

tablespoons

Dijon mustard

2

cups

grated Gruyere cheese

I like Boar's Head brand Gruyere cheese for this recipe

1 1/2

cups

finely chopped proscuitto

I like Boar's Head brand prosciutto for this recipe

1

egg

4

teaspoons

freshly ground black pepper
Instructions
Lightly spray a cutting board with vegetable spray (to prevent puff pastry from sticking to board.

Lay puff pastry flat on cutting board. Cut puff pastry sheet in half vertically.

Spread half of the mustard evenly over one half of the puff pastry.

Sprinkle half of the cheese over the mustard.

Sprinkle half of the prosciutto over the cheese. Press the prosciutto down lightly into the cheese.

Sprinkle half of the black pepper evenly over the prosciutto.

Place the puff pastry horizontally so that the short sides of the rectangle are by your right and left hands. Fold the short sides halfway toward the center.

Fold the short sides again so that they meet and almost touch the center.

Fold one side over the other so that you have one long rectangle in front of you.

Gently wrap the puff pastry roll in waxed paper and fold over the ends to seal the roll.

Repeat process with second half of puff pastry.

Place wrapped puff pastry rolls in the freezer for 2 hours.

When ready to bake the palmiers, preheat oven to 375 degrees Fahrenheit.

Line a large baking sheet with parchment paper.

Lay one of the puff pastry rolls on a cutting board. Using a very sharp knife, cut the roll into 1/4" thick slices. Repeat with other puff pastry roll.

Lay each palmier on the parchment-lined baking sheet. Beat egg with 1 tablespoon water and brush palmiers with egg wash.

Bake palmiers for 15 – 20 minutes (watch carefully so they do not burn) or until they've turned golden brown on both sides. Serve warm or at room temperature.