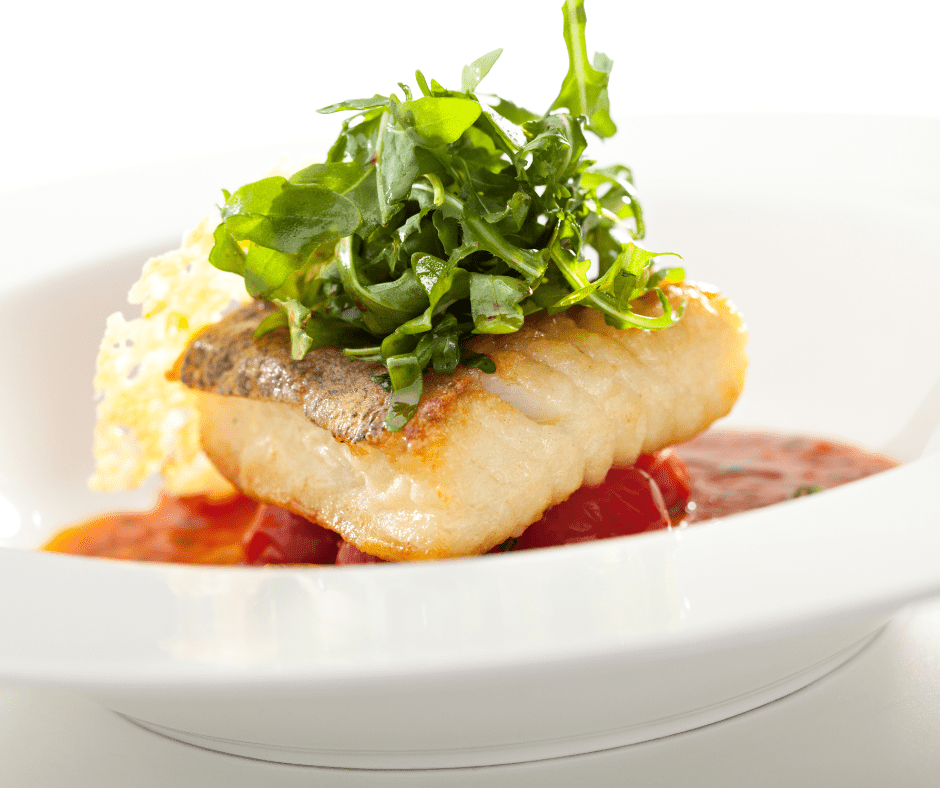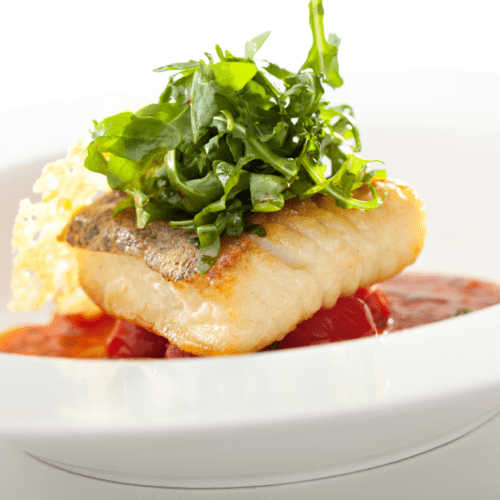 Pan-seared Red Snapper with Herb Salad and Caper Mayo
Ingredients
1

cup

baby arugula leaves, stems removed

1/2

cup

chopped fresh dill

1/2

cup

chopped Italian parsley

1/2

cup

mayonnaise

1

tablespoon

sour cream

1

tablespoon

capers

1

tablespoon

lemon juice

2

(7 ounces each)

red snapper filets

2

tablespoons

olive oil

2

tablespoons

butter

salt and freshly ground black pepper

lemon wedges for garnish

buttered jasmine rice for service
Instructions
Make herb salad: Place baby arugula leaves, dill and Italian parsley in a bowl. Toss to combine.

Make caper mayo: Place mayonnaise, sour cream, capers and lemon juice in a bowl. Mix to combine. Cover and refrigerate until ready to serve.

Place a large skillet over medium-high heat. Shen hot, add oil and butter.

Place red snapper fillets on a plate and sprinkle with salt and pepper.

Place the fillets in the pan and cook, turning once, until they are lightly browned and just cooked through, about 3 minutes.

Serve each fillet on a dinner plate, spread liberally with caper mayo and top with herb salad. Serve with buttered jasmine rice and a lemon wedge on the side.