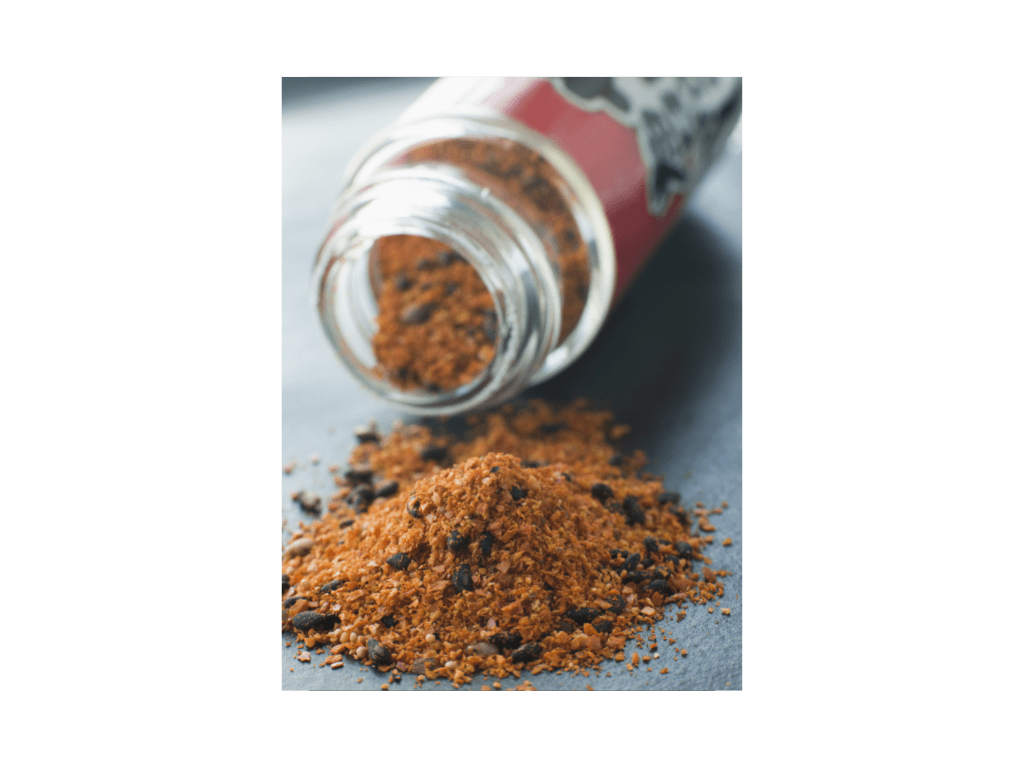 Shichimi Togarashi is a blend of 7 spices popular in Japan. I use it to rim Bloody Mary and Tomato Water Martini glasses. It's the perfect spicy blend to compliment the tomato flavors in the cocktails. Simply rub a lemon or lime wedge around the rim of the cocktail glass. Place the Togarashi on a small plate and dip and roll the cocktail rim in the spice to coat the rim.
You can find Togarashi in Asian markets or make your own. Togarashi adds a bit of zippy hot pepper flavor to grilled chicken and fish, udon noodle dishes, vegetables, marinades and rubs and salad dressing. And place a jar with your salt and pepper on your dining table.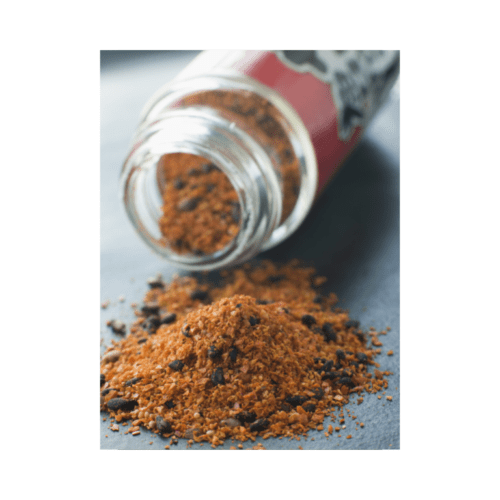 Shichimi Togarashi
Ingredients
2

tablespoons

cayenne pepper

1

tablespoon

white sesame seeds

1

tablespoon

black sesame seeds

1

teaspoon

Sichuan pepper or black pepper

1

teaspoon

seaweed flakes or nori sheet

1

tablespoon

dried orange peel

1

teaspoon

ground ginger
Instructions
Put all ingredients in a mortar and pestle and grind for a few minutes.

Store tightly covered in a small mason jar.