Indepdence Day is one of my favorite holidays. Very casual, no gifts to wrap, fun food, spending time outdoors. The food should be festive but casual. But, the food can be tricky. If you serve the food outside, be careful about food that will wilt or melt in the hot sun. I once spent hours preparing a beautiful appetizer to take to a potluck, just to watch it disintegrate in the 90 degree weather.
Be mindful of the insects who will enjoy the food as much as you and your guests. Flies are common at outdoor picnics and sweet foods such as honey can attract bees.
I recommend, if possible, to serve food inside. If serving outside, invest in net covers for plates and platters of food.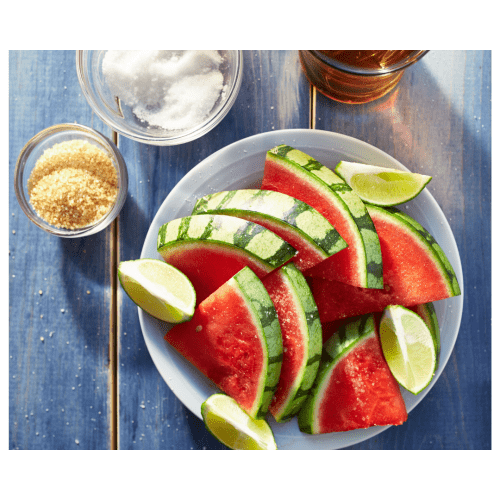 Margarita Watermelon Wedges
Place salad plates and salad forks or spoons in freezer to chill while preparing watermelon.
Ingredients
2

1 inch slices

watermelon

2

tablespoons

lime juice

3

tablespoons

tequila blanco

3

tablespoons

sugar

1/4

teaspoon

salt
Instructions
Cut each watermelon slice into 6 wedges.

Place wedges in a flat food storage container.

Combine lime juice, tequila, sugar and salt in a small bowl. Mix well to combine all ingredients.

Pour lime juice mixture over the watermelon slices.

Cover container tightly and refrigerate for one hour. Turn container over and shake container lightly to cover the watermelon with lime mixture. Continue to refrigerate for one more hour. Place 3 watermelon wedges on each chilled plate. Serve very cold.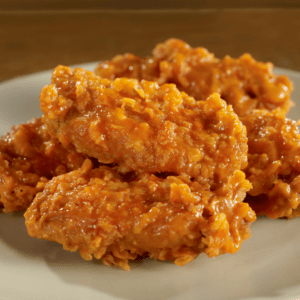 Pecan Chicken Tenders
Ingredients
1 3/4

pounds

boneless, skinless chicken breasts

1/2

pint

buttermilk

1

tablespoon

water

2

cups

flour

4 1/2

ounces

chopped pecans

2

teaspoons

salt

2

teaspoons

black pepper

2

teaspoons

blackened seasoning

AR's Southern Hot Honey for drizzling (hot or mild)
Instructions
Place chicken breasts in a pan. Cover with buttermilk.

Sprinkle chicken breasts with salt and pepper. Cover and refrigerate for 4 hours.

Preheat oven to 375 degrees Fahrenheit.

Remove chicken from refrigerator and cut into 1/2" slices (11 slices per chicken breast). Cut slices in half to make tenders.

Place flour, chopped pecans, salt and pepper and blackened seasoning in a bowl. Mix to combine. Pour flour mixture in blender or food processor. Blend/process until pecans are incorporated into flour mixture.

Make egg wash with 1 egg and 1 tablespoon water. Place egg wash in a shallow bowl. Place flour mixture in a shallow bowl.

Dip chicken tenders in egg wash, then roll in flour mixture.

Place chicken tenders on a baking sheet lined with parchment paper.

Bake chicken tenders for 10 minutes, remove from oven and turn tenders over with a spatula. Bake 7 more minutes. Remove from oven and allow to cool.

Place tenders on a serving plate. Cover with plastic wrap and refrigerate until ready to serve.

Serve tenders drizzled with AR's Southern Hot Honey.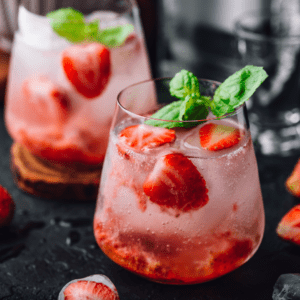 Berry Blast Cocktail
This cocktail makes a delightful mocktail – just omit the vodka.
Equipment
1 muddler or wooden spoon
Ingredients
2

large

fresh strawberries, capped and cut into small pieces

1

teaspoon

grenadine

1.5

ounces

Grey Goose Strawberry Essence Vodka

Fresca, chilled

ice

garnishes: strawberry, blueberries, fresh mint sprig
Instructions
Muddle strawberries with muddler or back of a wooden spoon in a highball glass.

Add grenadine and vodka. Stir to combine ingredients.

Top with chilled Fresca and give a light stir.

Garnish with strawberry, blueberries and fresh mint sprig.