You are going to LOVE my recipe for Shrimp Po'Boys! They are surprisingly easy to make. Louisiana Shrimp Fry makes a crunchy batter that makes fried shrimp that tastes just like the yummy shrimp at the seafood shacks we love to visit at the beach.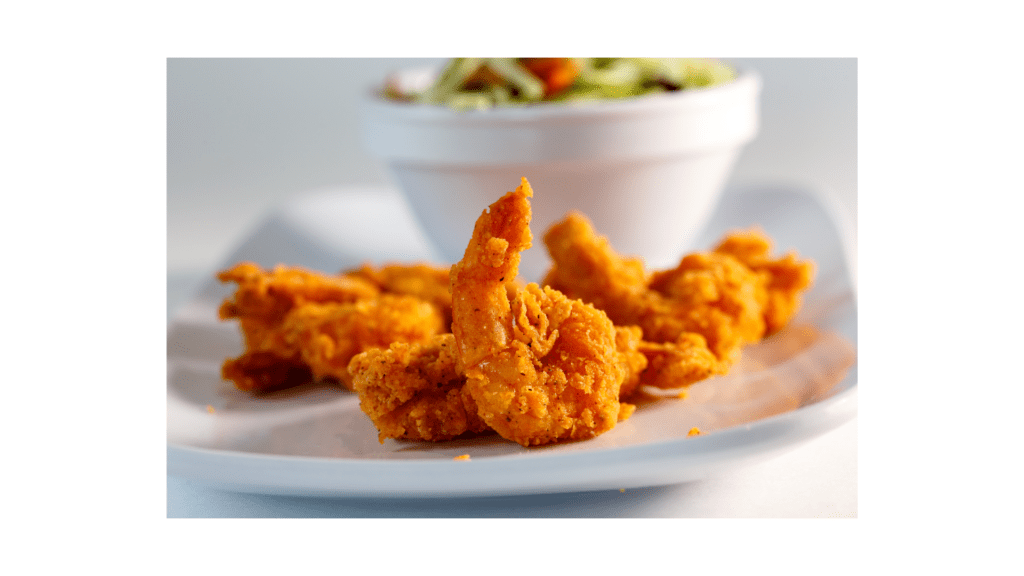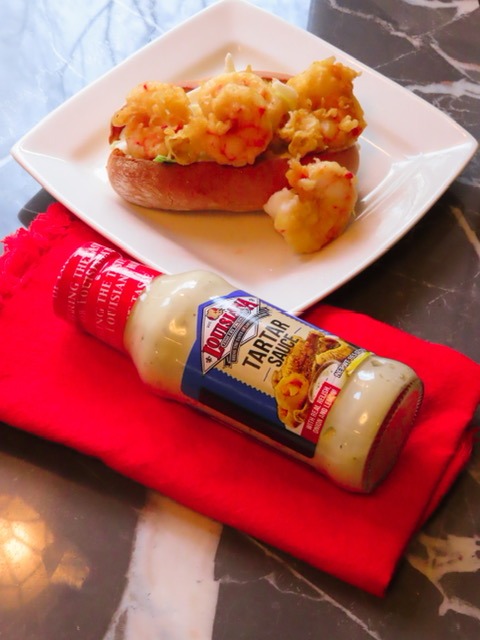 Fried Shrimp Po'Boys
Ingredients
4

Pepperidge Farm top sliced butter topped hot dog buns

8

tablespoons

Louisiana Fish Fry tartar sauce

1

cup

coleslaw cabbage and carrot mix

4

tablespoons

Duke's coleslaw dressing

5

tablespoons

Louisiana Shrimp Fry

1/2

cup

water

16

X large Private Selection (or your favorite brand) Argentinean red shrimp – raw, peeled and deveined

2

cups

vegetable oil
Instructions
Preheat oven to 350 degrees Fahrenheit.

Split open the hot dog buns so that the two halves of the buns are still attached, but they will lay flat. Place buns on a baking sheet. Bake in oven for 5 minutes or until toasted.

Make coleslaw: In a bowl mix the coleslaw cabbage and carrot mix with the coleslaw dressing until the cabbage is coated with the dressing.

Heat oil in a dutch oven or heavy saucepan to 375 degrees Fahrenheit.

Dip the shrimp into the shrimp fry batter and drop in hot oil. Fry shrimp for 3 – 4 minutes.

Remove the shrimp from the oil and place on a plate lined with paper towels.

Spread tartar sauce evenly on one side of each of the hot dog buns.

Divide the coleslaw between the hot dog buns and spread evenly down the center of the buns.

Top coleslaw with fried shrimp. Serve immediately.
Creamy Horseradish Coleslaw
Ingredients
3

cups

coleslaw mix (cabbage and carrots)

1

cup

purple cabbage, chopped fine

24

bread and butter pickles, chopped fine

1

tablespoon

creamy horseradish

1/4

cup

coleslaw dressing

I like Duke's coleslaw dressing for this recipe.

1/4

teaspoon

salt

1/4

cup

mayonnaise
Instructions
Place coleslaw mix and purple cabbage in a mixing bowl.

Add chopped bread and butter pickles.

Mix in creamy horseradish, coleslaw dressing, salt and mayonnaise.

Transfer to a salad bowl. Clover and refrigerate until ready to serve.