Treats for Santa and his elves available locally in Roanoke, Virgnia!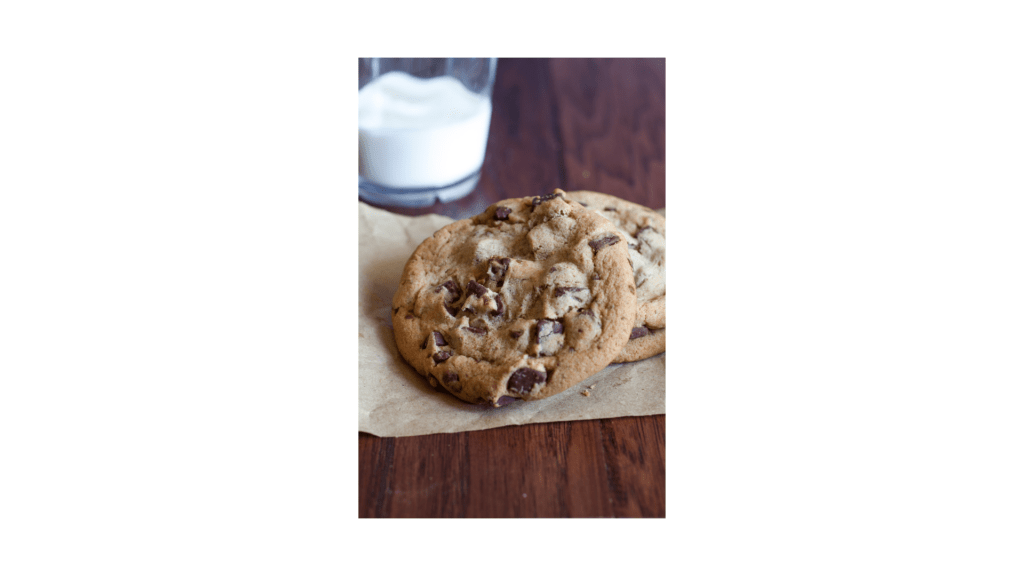 Big chocolate chunks with bits of salty pretzel. Available at The Roanoke Natural Foods Co+op. Be sure to buy some extras for Santa's little helpers (you) too! Individually wrapped.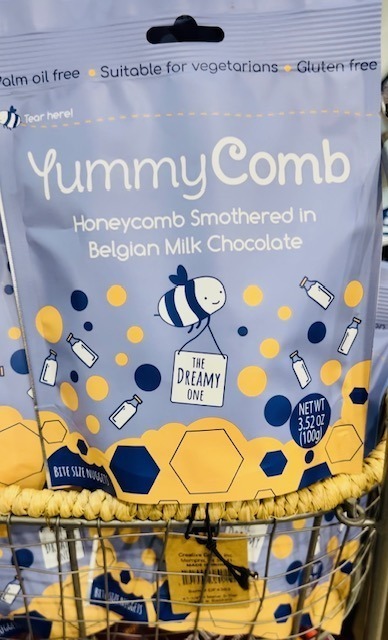 Santa's elves love candy! Yummy Comb – Honey Comb smothered in Belgian Milk Chocolate is indescribably delicious! Available at Wine Gourmet Sea Salt Caramel and Orange flavors too and single bars too – perfect stocking stuffer size.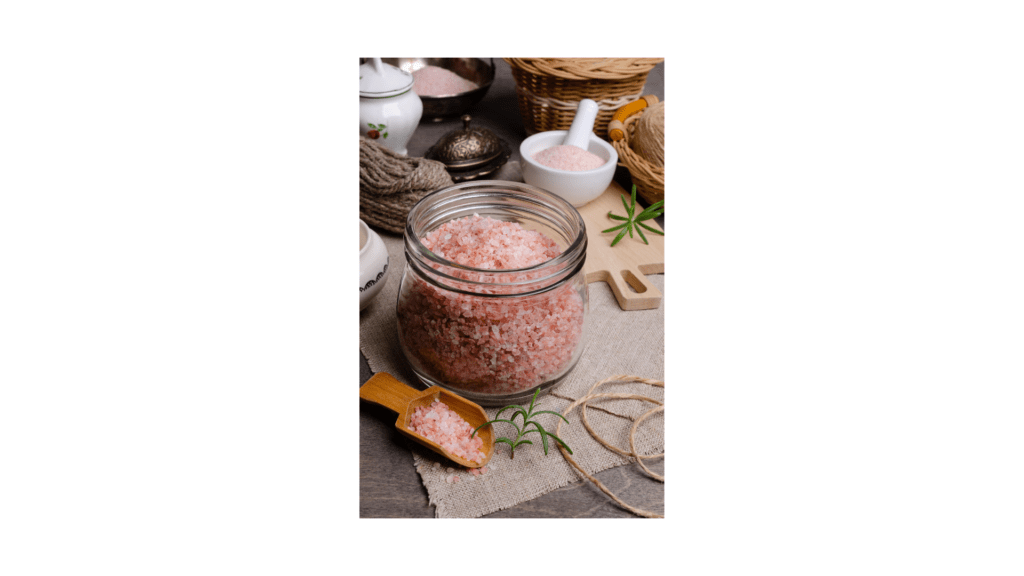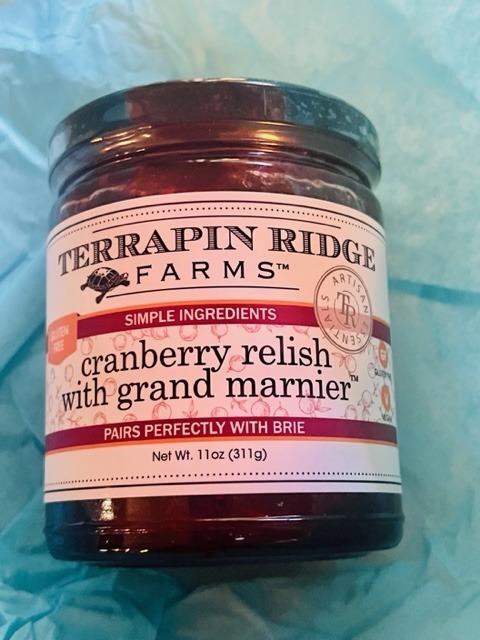 Terrapin Ridge Farms Cranberry Relish with Grand Marnier is a delightful accompaniment to holiday roast turkey or ham or a fabulous appetizer served with Triple Crème Brie and cispy crackers. Available at Ladles and Linens Kitchen Shoppe.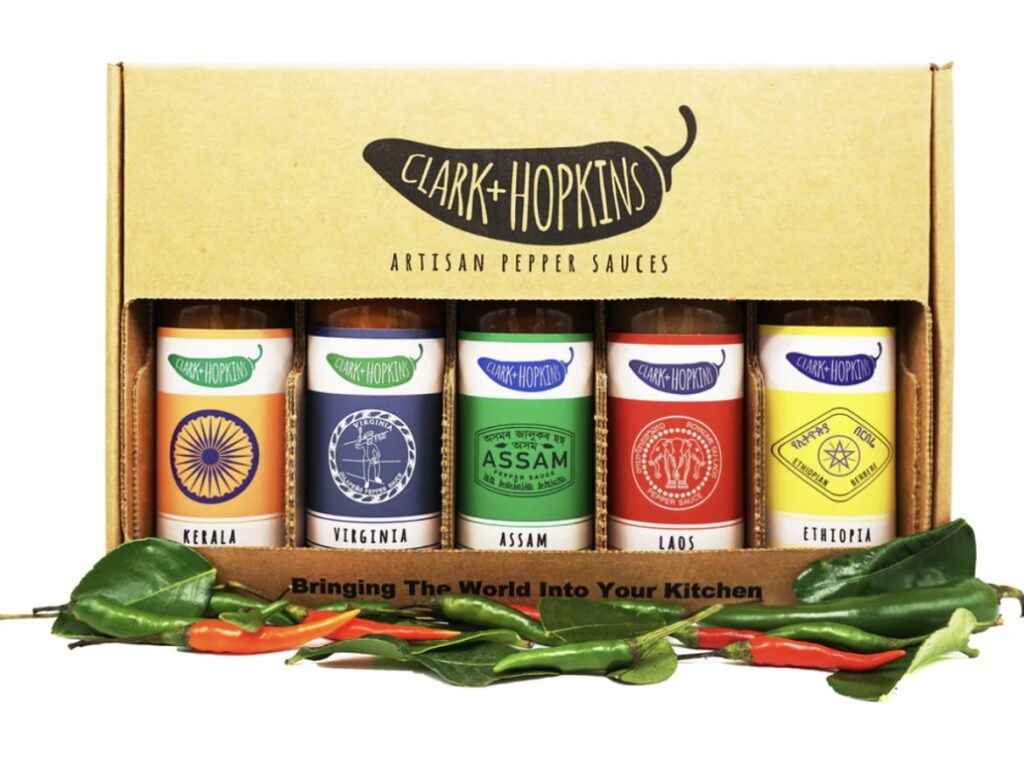 For the hot sauce lover! Clark and Hopkins award-winning artisan pepper sauces. Two of my favorites: Georgia: Blackberries, southern heat and smoke – pair with grilled meats, game meats and vegetables. Chesapeake Bay: zesty pepper sauce with a myriad of spices, jalapenos, mustard and ginger. Fabulous with anything! Pair with crab, oysters, shrimp and fish. Excellent with eggs, steak, vegetables and French fries. Made in Richmond, Virginia. Available at Wine Gourmet.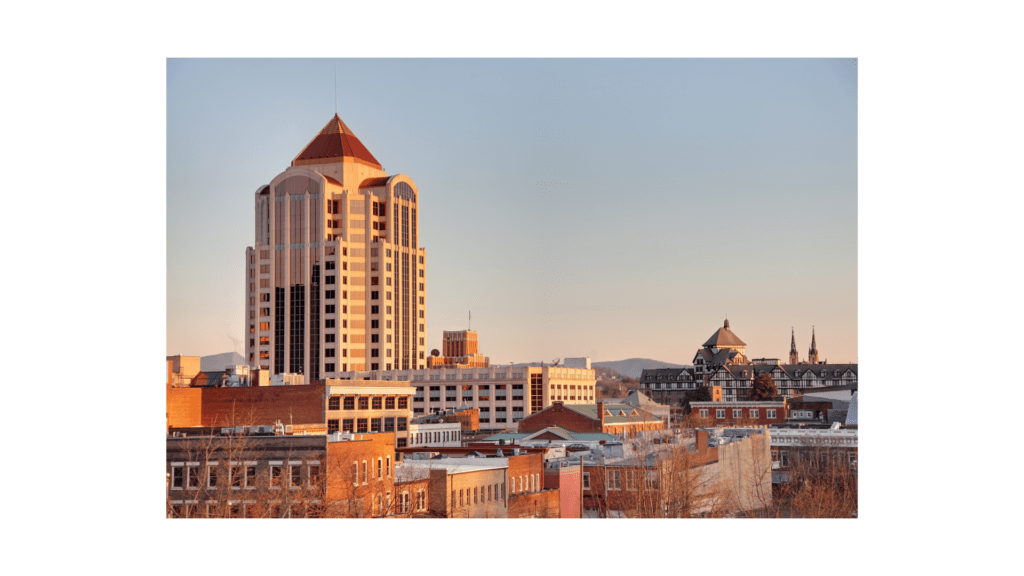 The latest copy of the Roanoker Magazine – the Roanoke Valley's award-winning city magazine, featuring dining, businesses and entertainment in and the surrounding Roanoke Valley – along with a subscription to The Roanoker, fits perfectly into a Christmas stocking! Find subscription information here.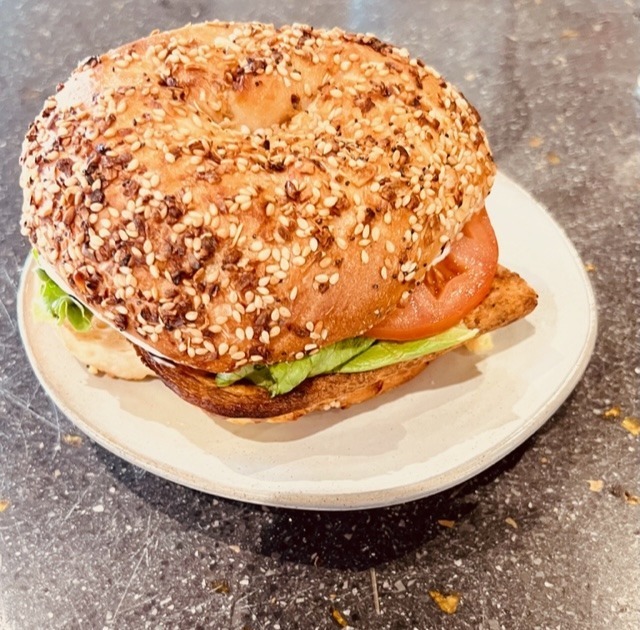 After all that work on Christmas Eve, Santa will be hungry! Treat him to a Bagel Sandwich with a gift card from Roasters Next Door (RND) Coffee. And I highly recommend their Dirty Chai – The RND Chai Latte plus espresso (YUM!). Wasena and Vinton locations.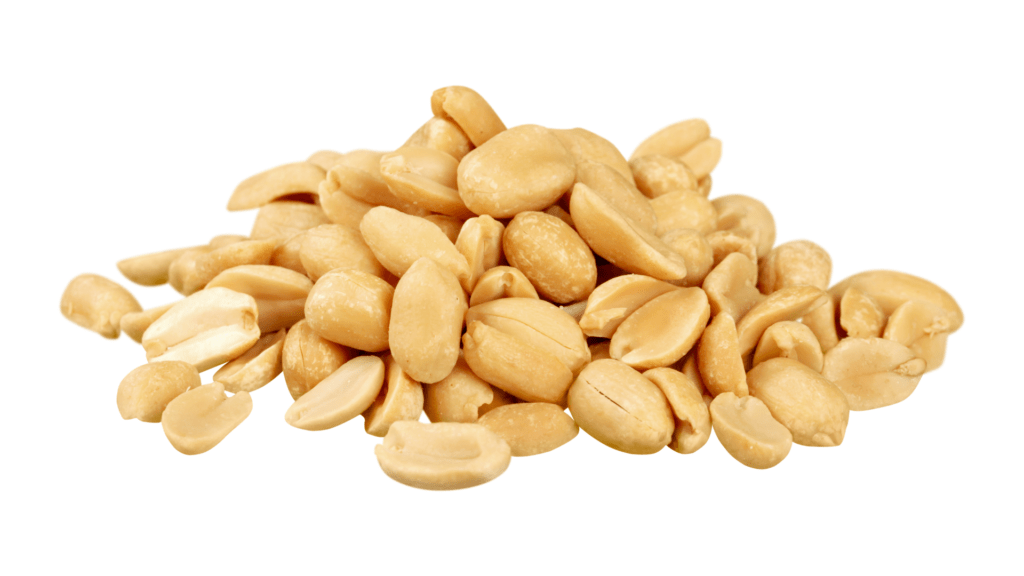 Is your favorite elf nuts about peanuts? Parker's Peanuts, made in Courtland, Virginia are the BEST! Big crunchy peanuts that every nut lover will LOVE! Available at Kroger stores.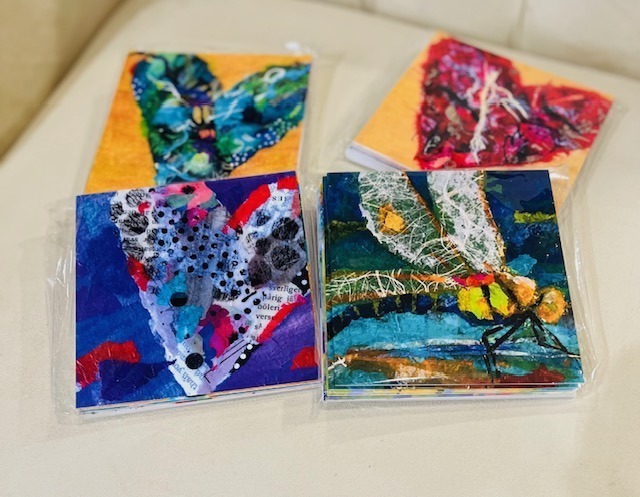 Note Cards are always a special stocking stuffer. Find these whimsical note cards by local artist Kelly Ellis at Black Dog Salvage. Visit their top floor to enjoy local art displays.
Happy Holidays!